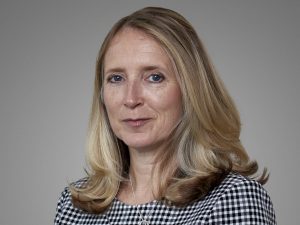 Sue Naish FCCA
Partner
Sue has worked in accountancy for 30 years and is the granddaughter of the founder of the Practice. As a Chartered Certified Accountant her experience enables her to advise owner managed businesses in all aspects of their accountancy, tax and business affairs. She acts for a broad range of clients from sole traders to limited companies, who are engaged in diversified activities, such as, the building and hospitality industries; business, design and recruitment consultancies; retail (online and on the high street), buy-to-let landlords and foster carers.
When away from the office Sue enjoys tennis, skiing and spending time with her family and friends.
Michael Sayers FCCA CTA
Consultant
Mike is a Chartered Certified Accountant and Chartered Tax Adviser. He has over 40 years experience in the accountancy profession.
Before returning to S D Garner + Co, Mike was engaged in various diverse commercial organisations, including some at board level, bringing with him a wide range of commercial experience. Mike oversees a diverse portfolio of clients.
In his spare time Mike enjoys jazz and is an avowed Francophile.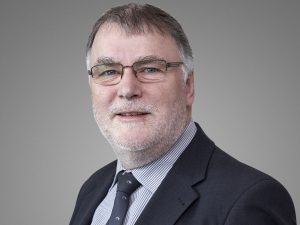 Steve Garner
Partner
Steve has over 45 years experience in the Accountancy profession and is the son of the founder. Dealing with owner managed businesses and personal tax clients, he ensures that their accounts and tax affairs are kept up to date.
As a distraction from the accountancy world, Steve plays guitar in a covers band called High Frequency. They perform in local pubs and clubs as well as private parties and weddings.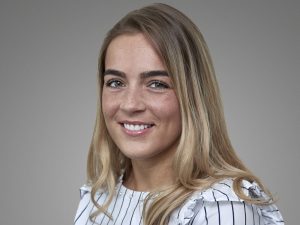 Taylor Lacy MAAT, ACCA
Senior Accounts Assistant
Taylor is a Chartered Certified Accountant with 8 years' experience in accountancy practice. She works full time preparing and reviewing accounts, tax returns and VAT returns. Taylor helps to train and manage junior members of staff. She supports clients that are moving on to computerised bookkeeping systems for the upcoming change 'making tax digital'.
Away from the office Taylor aka Betty Crocker loves to bake cakes (and eat them – they never make it to SDG). She spends most of her spare time with her partner, friends and family, or watching Netflix!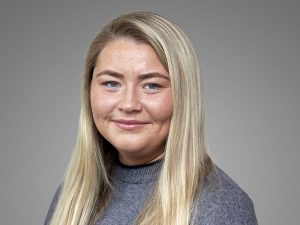 Phoebe Harvey
Accounts Assistant
Whilst working with us, Phoebe is also studying in the evenings and is in the final year of her AAT exams. Phoebe's main role in the Practice is preparing draft accounts for review by her manager and then signed off by one of the Partners.
In Phoebe's spare time she enjoys traveling and spending time with her family and friends.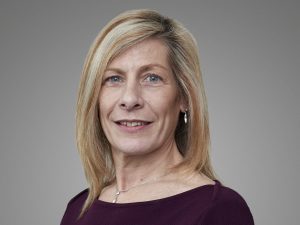 Daryl Alexander
Payroll Manager, VAT & Bookkeeping Assistant
Daryl has over 10 years bookkeeping experience. She is responsible for preparing clients VAT Returns, cloud bookkeeping and running their payroll. She also helps with the preparation of clients annual accounts.
In her spare time Daryl enjoys hot yoga, holidays and socialising with friends and family.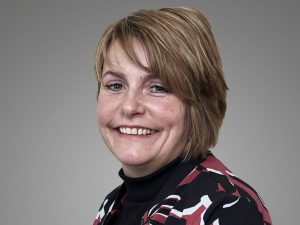 Jackie Windsor-Daly
Admin and Credit Controller
Jackie is our Administrator/Credit Controller and PA to the Partners, making her the first point of contact with clients.
Jackie enjoys keeping fit and on occasions will walk to work, which is approximately a 4 mile round trip. In her spare time she loves spending time with friends and family.